The Perfect Plan for Your Day In Paradise
Are you more into wildlife photography than surfing? Do you prefer a day roaming around and exploring a historical fortress to a day hiking in the mountains? Choose how you spend your day in Sri Lanka with our perfectly curated excursions that feature seven iconic locales of the island.
— subheading about excursion
you are 3 steps away from your experience
— Witness The Remnants of Sri Lanka's Last Kingdom
Visit Sri Lanka's last remaining castle, now Temple of the Tooth Relic, and walk along the cool stone paths that were once tred on by the kings and queens of the Kandyan kingdom. Have a wholesome little play date with baby elephants and get the chance to hand-feed them at the Pinnawala Elephant Orphanage before heading to the Museum of Gem and Jewellery where you will get to learn all about the precious gems found on this beautiful island. Finally, head to the Damro Tea Factory where a cup of warm Ceylon tea and delicious cake awaits you after a fun tour around the factory premises!
— An Adventure Along A Golden Coast
Walk along the ramparts of the famous Dutch fort as the cool southern sea breeze blows across this sentimental remnant of the colonial era of Sri Lanka. Explore this massive fort complete with a 'city-within-a-city' and a lighthouse of its own before getting the chance to see some adorable baby turtles and the behind-the-scenes of how a turtle hatchery works. Then head off for some island hopping along the Maadu River where you will get to witness one of the most incredible sunsets of your life. If you are looking to spend a day in the good old southern Sri Lanka, then look no further because this excursion is just perfect for anyone looking to spend their time on the golden coasts of the south.
— Turn on the time machine
A tour that takes you to the heart of the Cultural Triangle of Sri Lanka, this excursion includes three of the best-known destinations in the country. Climb the steps once paved for a rogue king who built one of the most iconic ancient fortresses in Sri Lanka's history at Sigiriya before trekking up the rocky wilderness of the Pidurangala mountain for a view of a lifetime. Marvel at the elegant artistry of the Buddha statues and murals at the Dambulla Cave Temple as you walk around this awe-inspiring feat of ancient architecture. If you are looking to spend an unforgettable day in the sunny Sri Lankan heartland, this excursion is just what you need!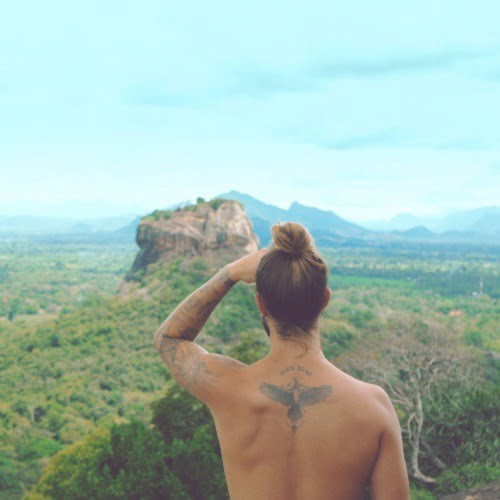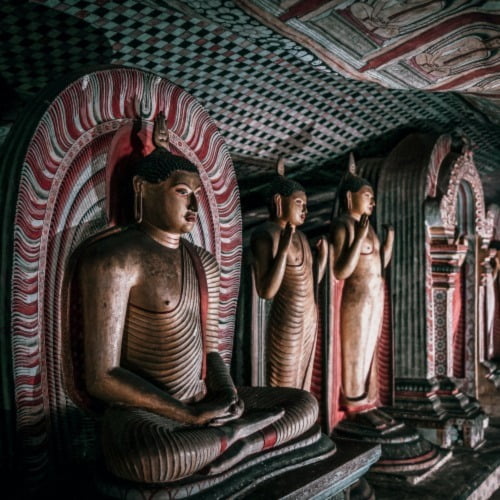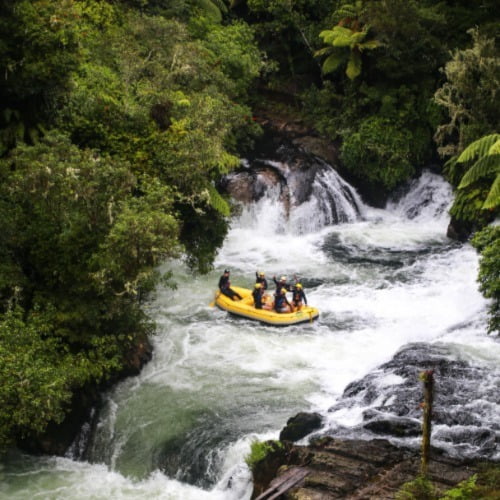 — Get In The Rafts, If You dare
Looking to spend the perfect romantic week with your significant other? Our Blissful Honeymoon tour is curated especially to help you create unforgettable moments during your honeymoon in Sri Lanka. Take part in a traditional Sri Lankan wedding replication and carry the memories (and photos!) of this unique experience with you forever!
— A marvel of mother nature
Fasten your seatbelts cause the unpredictable Sri Lankan wilderness is going to make your safari one of the most thrilling experiences you will ever have! Venture into the wilderness of Yala where everything from peacocks, deer, and majestic leopards to herds of gigantic elephants greet you on the wild trails. A tour created with nature lovers in mind, your Yala safari is sure to be as fun and wild as possible and is just the way for you to create loads of unforgettable memories of your time in Sri Lanka.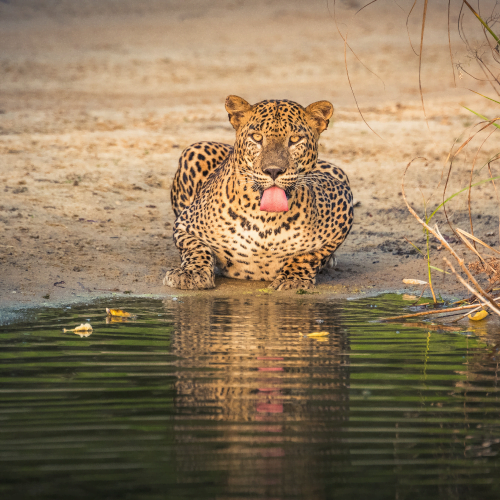 — A Boat Ride That Will Change Your Life
Take a boat out into the Indian Ocean with seasoned sailors on an adventure of a lifetime where you will be able to spot the giants of the ocean, whales just off the coast of the vibrant seaside town of Mirissa. Witnessing the might of these massive creatures is guaranteed to be a highlight in your island gateway and a story to impress everyone back home!
— Soar Over The Lush Green Estates Of Ella!
Ella trekking and activities
This is the perfect tour for anyone looking for a spot of hiking in the Sri Lankan hill country! Climb the famous 'Little Adam's Peak', a mountaintop that offers one of the most breathtaking views in Sri Lanka as the cool air of the Hill Country keeps you from ever feeling too tired. Speaking of views, get the chance to zipline over the city and estates of Ella at the longest and fastest zipline in the country. The perfect balance between nature and adventure, our Ella excursion is just for those who are daring and looking for new experiences.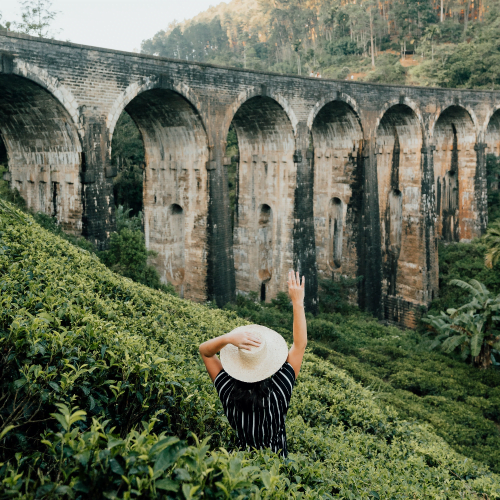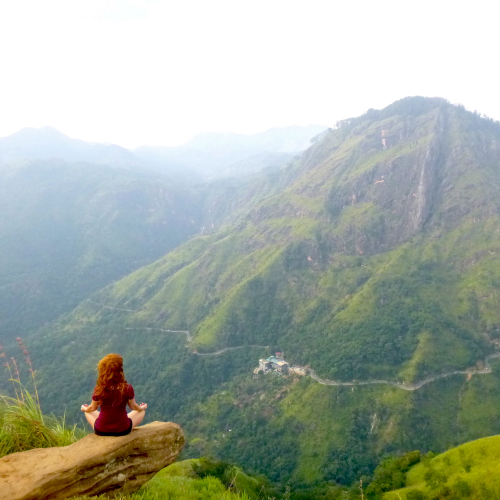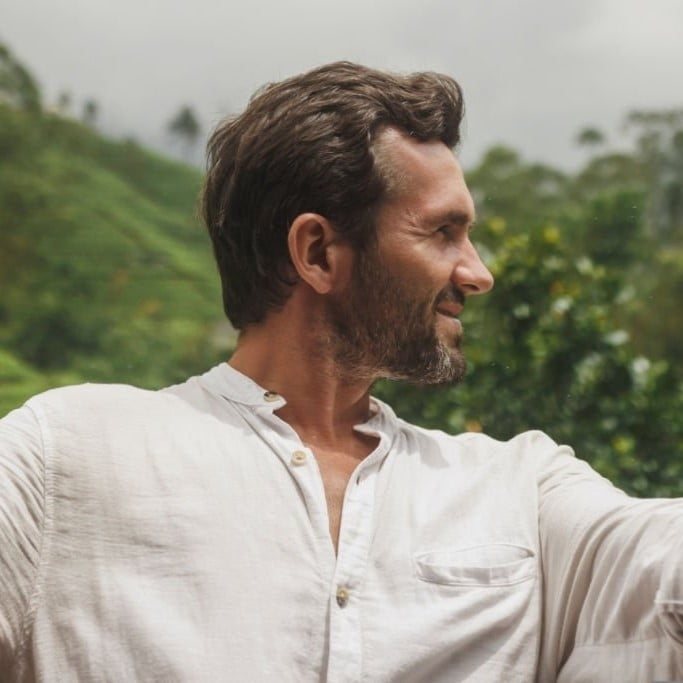 — Custom excursion packages in sri lanka
Let us create an eccentric adventure just for you
Didn't find the excursion that matches your need? Reach out to an Eccentric tour specialist to have a chat about what you would like your day in Sri Lanka to entail and together let's create a perfect plan for your personal adventure!
I recommend Eccentric Trails to anyone looking for a well-organized tour in Sri Lanka. Everything from the chauffeurs to the tour guides they provided was good and made our time in Sri Lanka really fun.
My family had the best two weeks in Sri Lanka with Eccentric Trails. Their attention to detail and customer service was amazing. The hotels we stayed at were also great. Highly recommend them to anyone looking to plan a trip to Sri Lanka.
Eccentric Trails made a very inclusive itinerary for me that suited my budget as a solo traveller. They included all the places I wanted to visit personally. My guide was also really pleasant and always on time. 100% recommended to people looking to travel solo.

your experience is our biggest reward
Still on the fence about your Eccentric adventure in Sri Lanka? Don't just take our word for it; take a peek at what our previous clients have to say about their eccentric stays in Sri Lanka!
Be notified about offers while they last